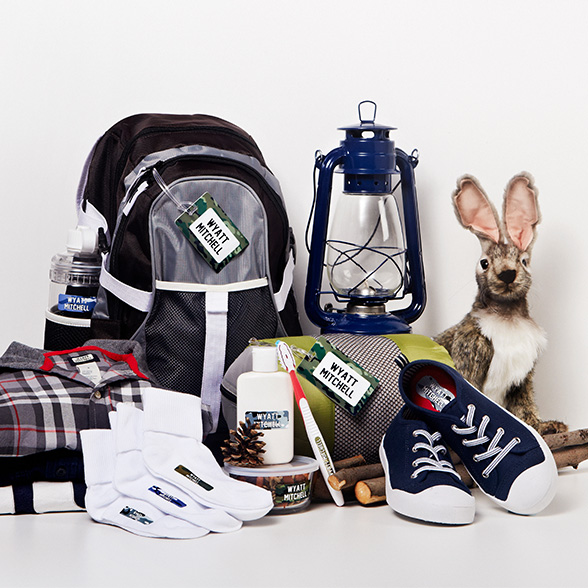 Step away from the permanent marker! This package contains plenty of labels for everything your child brings to camp.
Use Original Labels on water bottles and flashlights, Mini Labels on toothbrushes and pens, Shoe Labels on runners and flip flops, Stick-eez™ Clothing Labels on clothing with care-tags, Iron-on Clothing Labels on tagless clothing and Large Bag Tags on backpacks and duffel bags.
All products in this package must have the same personalized text. You may choose different designs for each product.
Share your thoughts on our products. Click here to write a review..
---
Adrienne Marquardt
(
2017-07-02
)
Robin Beth Askins
(
2017-06-24
)
Lee Jane Huffman
(
2017-06-24
)
Carole Hanson
(
2017-06-22
)
Nathalie duguay
(
2017-06-20
)
Rachel Reisner
(
2017-06-19
)
Robbyn Porter
(
2017-06-18
)
Miriam Dierssen
(
2017-06-16
)
Jennifer Krom
(
2017-06-14
)
Leanne Piche
(
2017-06-14
)